It is important to us that each new employee finds their place and thrives within the company. Joining Lumibird Medical will give your career new momentum.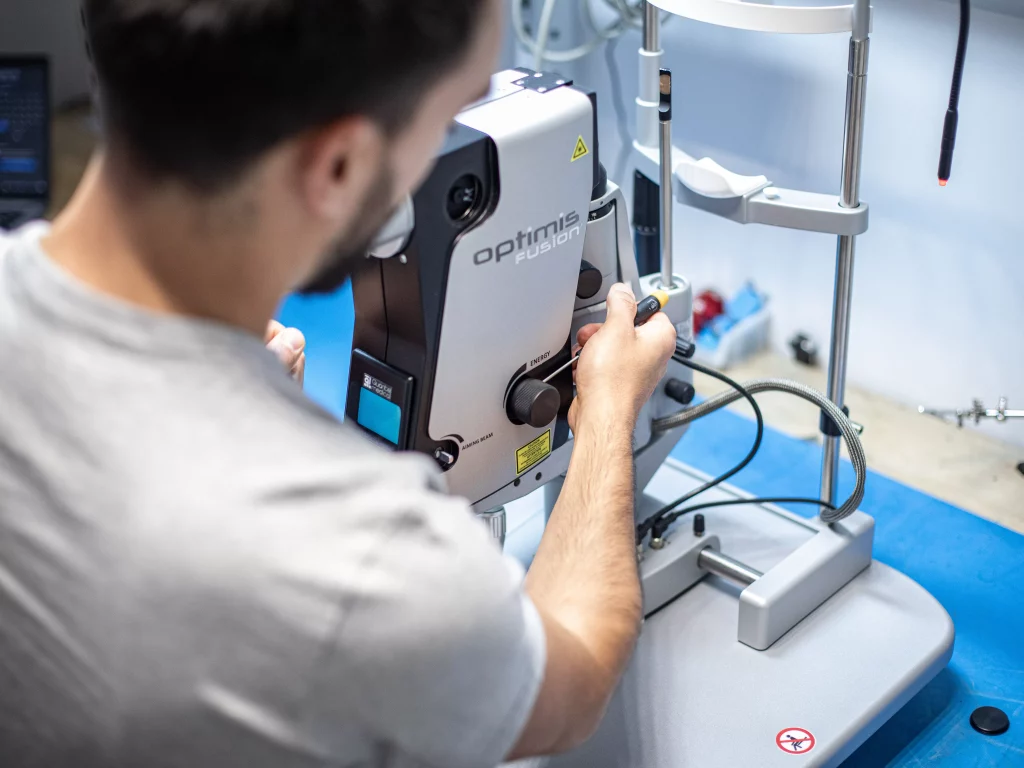 Access a wide variety of professions
Lumibird Medical has a total of 11 departments. As different as they are necessary, they each encompass a wide variety of jobs. This allows you, whatever your profile and aspirations, to contribute in your own way to improving patient comfort around the world.
Quality and Regulatory Affairs
Information Technology and Computing
Engineering, Research & Development, and Software
Benefit from easy sectoral and geographical mobility
In order to meet the company's changing needs and employees' wishes, we support professional mobility. During your career at Lumibird Medical, thanks to the Group's presence on three sites – in France, Slovenia, and Australia – and the multiple jobs that are offered, you will be able to make the most of various inter-position and inter-site mobility opportunities.
Enjoy a pleasant working environment
Located in France, at the heart of the Auvergne region, Lumibird Medical's head office was recently renovated to offer employees a more comfortable working environment. Not far from the airport, and easily accessible by car and public transport, it features spacious, quiet and modern work and production spaces as well as an equipped dining room with a terrace and a gym.
Develop your skills on an ongoing basis
Given the specific characteristics of our sector, we place special emphasis on training. Whether internally, via our dedicated teams, or externally, as part of a skills development plan, you are trained from your first steps in the company and throughout your career, so you may learn about changes in your profession, ramp up your skills, or start down a new career path.
our testimonials prove it
Sales Administration Manager
I've been working at Lumibird Medical for 15 years and every day there's a new experience.  The company motivates me professionally and I'm grateful for all the amazing opportunities that have come with my position as the Sales Administration Manager.  Lumibird Medical is always looking toward the future, and I excited to be a part of their journey.
Lumibird Medical is a human-sized company that listens to its employees. In charge of Human Resources, I am pleased to be part of this dynamic, caring team brimming with fantastic upcoming projects. This position requires being attentive to all employees, patience, initiative and good legal and corporate knowledge.
I've worked here for 20 years and have gradually become more involved with the accounting side of things, which is closer to what I've always wanted to do.
The autonomy I'm given is key to my success in the role.
The mutual trust between colleagues generates a friendly atmosphere and encourages personal investment.
After-Sales Service Assistant Coordinator
I started my adventure at Lumibird Medical as a sales assistant in France. I had no experience in this area, yet I quickly adapted and felt integrated into the company. The right working atmosphere and team spirit made me want to continue the adventure here. Luckily, a post as an after-sales service coordinator came up at the end of my fixed-term contract, which was a great opportunity. The dynamic nature and autonomy of this work are allowing me to thrive.
As a service engineer, I'm lucky in that I have a really multi-faceted role. Expert knowledge, maintaining a wide range of optical lasers, providing technical training to international distributors: this job allows me to develop new skills every day, which is a fantastic opportunity for a young member of staff!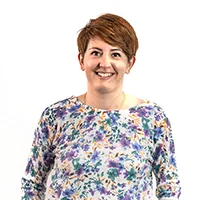 Production & Quality control
Process Planning and Scheduling Technician
After a year doing work-linked training and two years as a technical editor, Lumibird Medical allowed me to move to the position of methods and scheduling technician. What I love about this job is the human exchanges we can have with several departments and the constant challenge we face. The actions in our ERP system also allow us to develop a certain versatility.